30 Years Strong!
August 2, 1982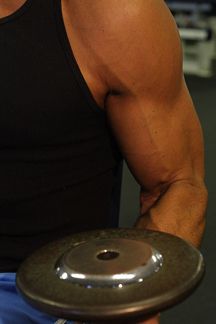 In the summer of 1982 the Atwood family was at a heavy decision point. Gary Atwood had been traveling all over the country on a fast-track corporate whirlwind. When faced with a decision to displace his family once again. He and his wife Carol chose to move the whole family including three children, back to Richmond, Virginia (a place that they had lived previously) to start a business of his own and lay down some solid roots.
Many of his years in corporate life were dedicated to running large corporate printing facilities. They felt that this experience would translate well into a small printing business.
After searching, they located a one year old Kwik Kopy Printing franchise that was not performing well, but was in a growing sector of Henrico County. After much negotiation and training, the franchise changed hands and The Atwood family took control on August 2, 1982. Gary & Carol Atwood were happy to welcome their children Terri, Chuck and Bret to help out when they could on both full-time and part-time schedules.
There have been very tough times and equally prosperous ones. We always attempted to stay on the cutting edge of technology while making sure that we still had traditional printing knowledge. Atwood's Kwik Kopy Printing was the first printing company in the Richmond area to add Desktop Publishing to their arsenal. This was made possible in 1984 with the advent of the Apple Macintosh Plus and Laser Printer technology. We have continued to stay on the fore-front of new technology with early adoption of Direct-To-Plate and now QR Code integration.
Early on in our agreement with the Kwik Kopy Printing franchise it was decided by the entire family that after the 25 year franchise agreement, we would continue on as an independent. Gary & Carol Atwood retired and sold the business to their son Bret Atwood in April of 2004. Three years later, the company made the transition to Atwood's Printing & Copying.
We could not have made it this long without the support of our wonderful client base. Our team strives, on a daily basis, to earn and keep your trust. We also work very hard in the community to remain good stewards to the success that they have provided us.
During the good and bad years, one thing has held. Atwood's Printing has remained a very strong company through and through. So, please know that when you need heavy lifting, Atwood's Printing & Copying is here for you and will continue to be for many years to come!