Why Mobile?
Mobile is a rapidly developing sector. According to projections mobile internet usage will overtake desktop usage before 2014. In preparation, companies are developing new mobile commerce
platforms, strategies, and marketing efforts.
Facts and Figures
The mobile phone may be the most prolific consumer product ever invented…
1.08 Billion Smartphones worldwide
By 2014, mobile internet should overtake desktop usage
One half of all local searches are performed on mobile devices
86% of mobile internet users are using their device while watching TV
29% of mobile users are open to scanning a mobile tag to get a coupon
On average Americans spend 2.7 hours per day socializing on a mobile device
91% of mobile internet access is to socialize
Over 1/3 of Facebook's 600 million+ user base users Facebook Mobile
200 million+ YouTube views occur on mobile devices per day
Women aged 35-54 are the most active group in mobile socializing
Mobile Touch Websites:
Because it is a highly personal communications tool, the mobile web is the most effective way to present relevant information to users on the go.
Growth of Mobile Touch Content: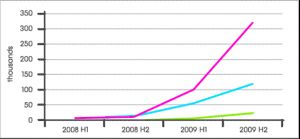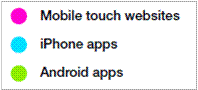 The Mobile Touch Content Ecosystem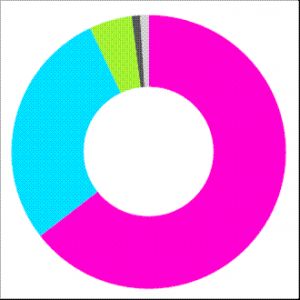 Sources: *iPhone App Store stats: Mobclix, at www.mobclix.com **Android Market stats: Androlib, at www.androlib.com/appstats.aspx
---
You need a mobile website!
Why? Your desktop website is not designed for mobile, and it won't perform or look its best on a smartphone. And smartphones are fast becoming the way most people are accessing the Internet!
In contrast, our Mobile Websites are truly optimized for mobile devices. We're compatible with a growing list of 5000+ devices. This means your site will look fantastic now and years from now on all types of smartphones and other digital media.
Notice this very site. Pages load quickly. You can easily read the content without zooming in. There are easy-to-use icons for phone calls, email, maps and more. Wouldn't it be great to have this for your business, too?
Almost any type of business can benefit from a mobile website. We make it painless and affordable.
QR Codes are a vehicle to bring visitors to your mobile site. Consider adding them to all of your printed collateral.
Just a few ways to use QR Codes and Mobile Websites:
Mobile version of corporate website
Branch office information
Employee Directories
Product information
Operational Manuals
Invoices and receipts
Trade show materials
Printed marketing collateral
Point of purchase displays
Coupons and Special Offers
Fundrasing
Festivals and Special Events
Call or email Bret Atwood today to schedule a complimentary consultation!
bret@atwoodprint.com or (804) 226-1500